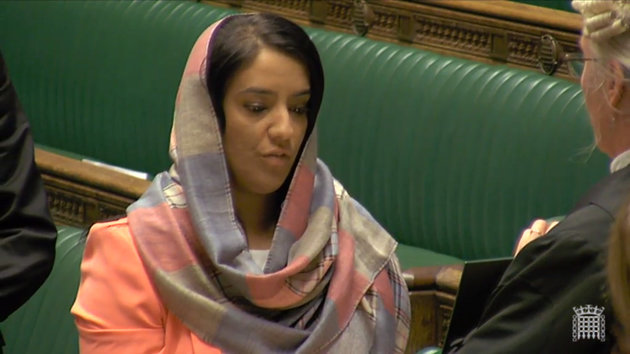 The Sun revealed last week that Naz Shah retweeted and "liked" a post on Twitter that said: "Those abused girls in Rotherham and elsewhere just need to shut their mouths. For the good of diversity."
Ms Shah, a key ally of Jeremy Corbyn, later "unliked" and deleted the tweet from an account that parodies left-wing writer Owen Jones and a spokesman for her claimed it was an "accident".
Ms Shah led the recent furore against a Sun column by Trevor Kavanagh which addressed the scandal of sex abuse gangs after 17 Asian men were sentenced for sexually exploiting white girls in Newcastle.
The British-born Muslim MP accused Mr Kavanagh of using "Nazi-like terminology" and she organised an open letter to The Sun signed by 107 MPs demanding action.
Ms Shah, who served on the influential House of Commons Home Affairs Committee, said The Sun's piece was "irresponsible" and that it set "a dangerous precedent." Last year she was suspended by Labour over anti-Semitic online posts.
Read full 'SUN' story and sign the petition below:
42,000 sign petition for MP to resign after tweet sex victims should be quiet https://t.co/Nne1jiOqBC

— British Democrats (@BrDemocrats) 31 August 2017
Sign the Petition here: