The views and opinions expressed in the following article do not necessarily represent those of the British Democrats.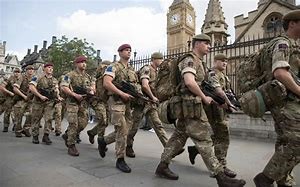 A majority of the British people voted unequivocally in the 2016 Referendum to leave the European Union. The vote was to leave with no deal, i.e. under WTO rules, because no deals were mentioned on the ballot paper. WTO rules would permit Britain to subsequently seek agreement with the EU, a WTO member like Britain, for a free trade agreement without customs checks for frictionless trade. If the EU were not willing to agree to free trade then Britain would be entitled to impose identical conditions on trade as the EU imposed on us, and meanwhile we could strike free trade agreements with other WTO member countries around the world, such as the USA, Russia, China, Canada, etc.
Today, a report by "Economists for Free Trade" group, Chaired by Patrick Minford, claims that Britain "will flourish if it leaves the EU on March 29th on World Trade rules … a recipe for economic success – free of the shackles of EU protectionism, budget costs, intrusive regulation and subsidisation of unskilled immigration". Over 15 years, leaving the EU Customs Union and the EU Single market is predicted to boost the British economy by £140 billion. The cost of food and other goods would be 10% lower without the tariffs imposed by the EU.
The voters' decision to leave with no deal became binding when, before the Referendum, the Government promised to put into effect whatever the people decided. The Government has had almost three years since the Referendum result in which to arrange Britain's departure from the EU. Peter Bone, MP for Wellingborough, has proposed the adoption of a nine month transition period for leaving the EU on "managed no deal" terms on the scheduled date, 29th March 2019. The EU has already informally agreed such arrangement, which would give time for both sides to sort out details and avoid accusation of "crashing out".
The Supreme Court, acting on an application by Gina Miller, ruled that in our Parliamentary democracy MPs have final say on whether Britain left the EU with or without a deal – and MPs subsequently voted no deal off the table. That might be valid, EXCEPT when voters had been promised by the Government that their views would be put into effect and MP's right to follow their own judgment thereby suspended.
When the directly expressed wishes of voters in a binding Referendum are overruled by Parliament then democracy itself has been tyrannically crushed. Is it unreasonable to request the armed forces to intervene and restore democracy? It could be appropriate to describe such action as drastic but necessary to maintain a free society.
Kevan Stafford