By John Shaw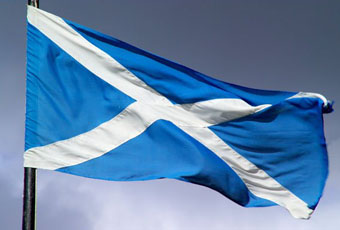 As a British Nationalist I was thrilled, and indeed proud, to read that Scottish exports of whisky to the United States of America had reached the billion pound level!
As I thought of real British people earning an honest living in a quieter part of Britain, the horrible image of the Marxist led S.N.P. sadly appeared. They want to scrap Brexit through Project Fear.
"Project Fear" is people who want to defy our Brexit vote and stay in. They spread the downright lie that if we leave the E.U. Superstate all trade with Europe will ground to a halt. This would cause great poverty as our country collapses.
On top of all this, the so called "deal" made by our own inept Prime Minister, makes it very difficult for Britain to "do deals" with the rest of the world.
Well, the British Democratic Party would like to point out that the great news from the Scottish whisky industry proves that Project Fear is all lies, as the record sales to none E.U. America must be being done under World Trade Organisation rules, certainly nothing to do with the dreaded E.U.!
We would also like to point out that Donald Trump said that his experts had studied Theresa May's deal with the E.U. and concluded that it would make it "very difficult" for America to reach any type of trade agreement with us!
Therefore the British Democratic party say we should just leave today!