by Kevan Stafford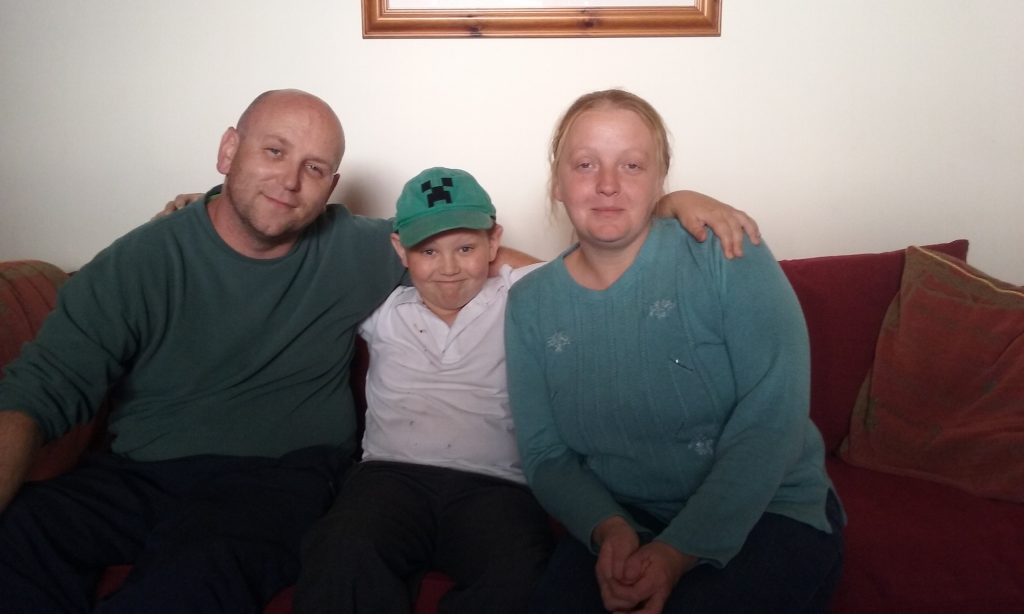 Beth Moore, her partner Mark and their eight-year-old son Isaac, who has been assessed as on the autistic spectrum, have been ordered by Charnwood Borough Council officials to quit their one-bedroom council-owned homeless flat, although they have nowhere else to live. They have been issued with a summons to appear in court on 21st September for an order to have bailiffs change the door locks and forcibly eject them into the street. If that occurred, it is likely that the young child would be taken into "Care" for his protection, notwithstanding that there are no problems with the parents' parenting abilities.
Beth and Mark do not owe Charnwood Council any rent arrears and they have conducted their tenancy without problem.  What Charnwood Council accuses the family of is having made themselves "intentionally homeless" by leaving a previous private rented property in Somerset and therefore not entitled to have the Council provide them with alternative stable housing.
 A Council Housing Needs official wrote to them:
 "the Council is satisfied that you are eligible for assistance, homeless, have a priority need but that you have become homeless intentionally."
The couple insist that their Somerset landlord gave them verbal notice to quit as he wanted to sell the property with vacant possession and has since sold it. Charnwood Council claim that notice to quit is not legally valid unless given in writing and the couple could have remained living there, although Beth and Mark were unaware that verbal note was not valid. Charnwood Council also claims that a relatively small amount of rent remained outstanding from the Somerset tenancy, which the couple agree was the case due to difficulties locating alternative accommodation at the time. The Somerset landlord is NOT pursuing the family for arrears, and no money is owed to Charnwood Council.
Out of desperation, after leaving Somerset the couple moved into a substandard caravan in Quorn in Leicestershire, near where Beth's parents and several other relatives live. They remained living in the caravan for six months and entered their son into a local primary school, until dampness and lack of heating during the winter forced them to leave and claim homeless accommodation from Charnwood Council. Now the Council demands that they leave the one-bedroom homeless flat and declines to provide them with permanent alternative housing, which they urgently need. Because the caravan was classified as a holiday letting, and Beth had once described the caravan as "temporary" whilst they looked for somewhere more permanent to live, the Council insists that the substandard caravan was not their permanent home and that the Somerset house must be deemed to have been their last permanent address from which they made themselves "intentionally homeless". Beth recently worked part-time as a cleaner while ex-bus driver Mark is presently unemployed, making them virtually ineligible to secure private rented accommodation without financial backing. Their situation is exacerbated by groups of rowdy youngsters congregating around the entrance to the block of homeless flats, carousing, drinking and causing stress and sleeplessness to the whole family. They face having to sleep nights in their car and having poor Isaac taken away from them into Care, which would be entirely avoidable if the council would only do its duty and provide the housing assistance which the family need. I suggest that the unsuitable caravan at Quorn had become the family's permanent home because they had been in occupation for more than six months and their son had been entered into a full time primary school place whilst living there. Unfortunately, the accommodation proved unsuitable for their continued habitation and they had to leave due to no fault of their own.
Cllr Leigh Harper-Davies, cabinet member for Housing at Charnwood council, is on record as declaring, "We have a duty to help people in genuine need". However, contrary to the lack of housing support offered to Beth and her family, the British Government has pledged to relocate 20,000 Syrian refugees over the five-year period from 2016, mainly in private sector housing, with Charnwood Council offering help to 50 refugees during that period. Under the Syrian Vulnerable Persons Relocation Scheme the Home Office provides councils with £8,520 per refugee per year in housing costs.
The Council's website states that it is committed to collecting refugees from the airport, welcoming them to the borough, liaising with interpreters, getting them access to food in the early stages, helping them assess their suitability for work and offering advice on benefits, assisting them with basic furnishing requirements [brand new furniture], getting them registered with doctors and dentists and assessing education provision for their children. Nothing is too much trouble, so long as you are not British.
Charnwood Council officials who should have helped provide Beth and her family with the stable accommodation they need: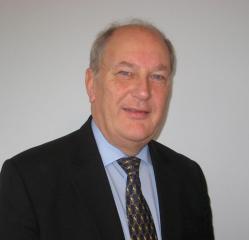 Conservative Councillor David Slater, Leader of the Council – Although initially helpful, he subsequently wrote to me: "Following this extended period they were still unable to provide sufficient evidence to substantiate their appeal [against the Council's notice to quit]. The homeless decision was upheld by an independent external reviewer [who did not speak to either Beth or Mark]". He has subsequently turned his back on the vulnerable family.
I asserted that economic migrants who relinquished homes in their country of origin would nevertheless go to the top of the queue for housing from the Council. Politically correct Cllr Slater responded: "I totally reject your comments that this Council would treat any housing applicant unfairly on the grounds of their immigration status. Charnwood Borough Council would treat every applicant equally regardless of ethnicity; we are an equal opportunity Council."
Alison Simmons, Head of Strategic & Private Sector Housing, Charnwood Council – the official who signed the notice to quit to the family. Alison Simmons provided no response to my letter of appeal to her to help the vulnerable family.
Elizabeth Lynch, Housing Officer, Housing Needs Section, Charnwood Council – the principal official responsible for the "intentionally homeless" allegation and for insisting that the family must vacate the Council's homeless accommodation. She wrote to Beth on 9th March 2017: "I have concluded that, on balance, it is the [Somerset] landlord's account that I consider to be accurate", i.e. a value judgement rather than fact. She is fully aware that a vulnerable child is endangered by the Council's notice to quit and she herself informed social services of the risk. Elizabeth Lynch provided no response to my letter of appeal for her to help the vulnerable family.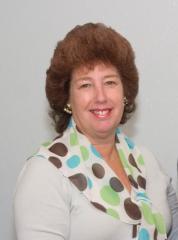 Tory Councillor Jenny Boker, Chair of Decent Homes Contract Scrutiny Panel, Charnwood Council – Jenny Boker provided no response to my letter of appeal to her to help the vulnerable family.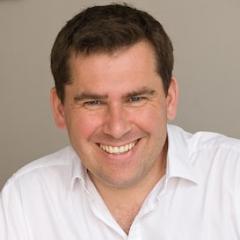 Tory Councillor Jonathan Morgan, Deputy Leader of Charnwood Council (& spouse of Nicky Morgan, MP for Loughborough) – Jonathan Morgan provided no response to my letter of appeal to him to help the vulnerable family.