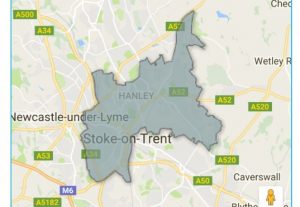 by Admin
Nominations have now closed for the Stoke-on-Trent Central by-election.
This is the final list of candidates who are bidding to succeed Tristram Hunt as MP for the Potteries seat.
The candidates are:
Mohammed Akram – Independent
Dr Zulfiqar Ali – Liberal Democrat
Jack Brereton – Conservative
Adam Colclough – Green Party
Godfrey Davies – Christian Peoples Alliance
Barbara Fielding – Independent
David Furness – British National Party
Paul Nuttall – Ukip
Gareth Snell – Labour
The Flying Brick – Monster Raving Loony Party
The by-election is due to take place on February 23. Eligible voters have until midnight on February 7 to register in time to take part in the by-election.
Labour retained the seat in 2015 with a majority of 5,175 over UKIP with the Conservatives a further 33 votes behind. Labour has held the seat since its creation in 1950.
The BNP did not stand in 2015 and their involvement on this occasion may well assist labour should some of the UKIP support transfer to them.  The bookies seem to think this will be the case and have shortened the odds for a labour win with UKIP in second place.