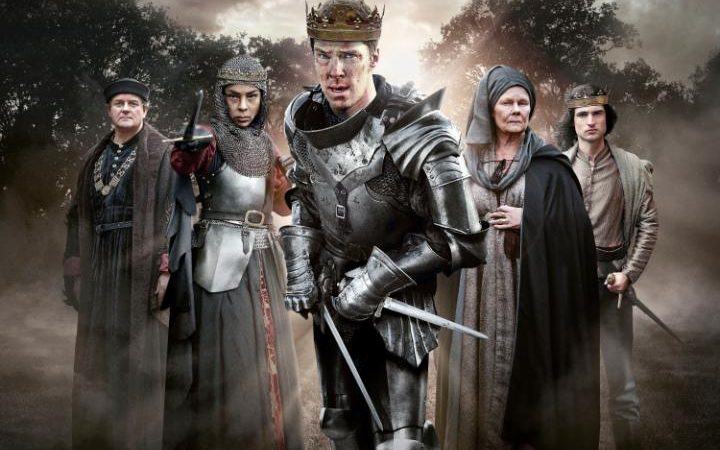 In the recent BBC presentation of the Hollow Crowns, it was implied that viewers would see much of Shakespeare's plays on Henry VI that dealt with the main characters in the unfolding of the Wars of the Roses. It did not take long before we realised it was  another opportunity for the BBC to brainwash viewers into believing that Africans were prominent in Britain and France by the 15th Century – and in high places at that.
I toyed with the idea of writing a letter to the Daily Telegraph, but soon realised I would be wasting my time by indulging in such 'racism'.  As I was impressed by the acting of the African woman Sophie Okonedo (particulalry where it called for hysteria) and also that of Benedict Cumberbatch, I confined my letter as follows.
"SIR – Without wishing to belittle Serena Davies' splendid review of the Hollow Crowns, it is a pity she keeps company with those who have projected it as an exact performance of extracts from Shakespeare's trilogy of plays on Henry VI. At least half was delivered in a Shakespearian style of dialogue. And wonderful was the delivery in the performances of Benedict Cumberbatch as Richard III and Sophie Okonedo as Margaret of Anjou, a woman of great force and impetuosity, but certainly not a 'warrior' Queen.
"It should be noted that she did not appear in Henry VI, Part 3 and had 'retired' to France several years before the Battle of Bosworth.
"The excellence of Benedict Cumberbatch's performance was no doubt inspired by the utter villainy he gave to Richard Hunchback's indulgence in every aspect of crime. Many historians of the past would have thought this was probably unjust.
For example, Professor Cyril Ransome in his Short History of England, 1887, said "He was an unscrupulous man, who slew men freely if they stood in his way, but not a tyrant."
Yours faithfully,
John Bean"
Needless to say, my letter, although politely acknowledged, was not published