by DAZ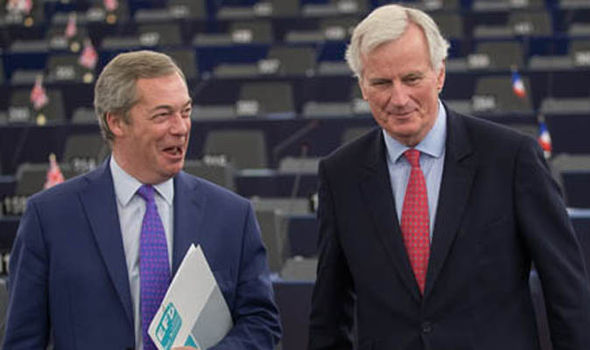 Nigel Farage is now considering a 'SECOND REFERENDUM'  following his recent meeting, this week, with Michael Barnier  the EU's chief negotiator for Brexit[1].   Arron Banks, the Brexit Leave Campaign Chief, has also come out in support of a second referendum[2].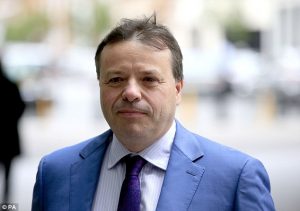 Nigel Farage and Arron Banks must be well aware that nothing is to be gained from a further referendum on Brexit, in fact the opposite is probably true, where the 'remain camp' have everything to gain should the previous vote shift by a couple of percentage points in the direction of 'remain'.
Why then has an experienced politician and the Brexit leave Campaign Chief, who on the face of it supported Brexit, decide to call for a second Brexit referendum when there is already a mandate from the people in support of this policy?
Why then did Theresa May decide to call a general election when she already had a sufficient majority, in the house of commons, to successfully take forward Conservative Party policies including Brexit?
Lots of questions but no real answers.
Theresa May was not a supporter of Brexit but appears to have engineered herself into a position where she could allow Brexit to fail and blame that failure on her small majority in the house.  The Conservative Party are obviously content to leave her as leader (anyone else would have been dumped after losing a general election) so that when/if Brexit fails they can dump her and carry on as if nothing had happened.
Nigel Farage was, on the face of it, a supporter of Brexit and we have a mandate for that, but he now supports a position, for a second referendum, in which only 'Brussels and the Remain Camp' can benefit.
Can any of our politicians now be trusted with Brexit?
I have serious concerns and have no doubt those anti-Brexit campaigners will be shouting from the rooftops at the prospect of perhaps being allowed a second bite at the cherry so to speak.
[1]  Nigel Farage considers a Second Brexit Referendum
[2]  Arron Banks, Brexit Leave Campaign Chief, supports a second referendum.