John Bean on the French election
It is unlikely, but possible, for Marine Le Pen to beat Macron for the Presidency of France on May  7th.
She knows this and  her astute mind  realises that as long as her poll registers a noticeable increase  over that achieved in the run-off for the final two candidates then she will become President in 2022.
 By that time it will be interesting to see where Macron's new party En Marchet has marched to. Will he still have retained the power that his globalist financial backers gave him to get established in less than a year (without previously contesting a basic local election) using the false flag of being a moderate  independent centrist? To decide this it is worth looking at his career over the past decade
In 2008 he dropped his job in the civil service, where he had earlier worked  for the former leftist President Mitterand, and joined Rothschild bank. Within a year he became an Associate of the bank  and helped seal a multi-million pound deal between Nestlee & Pfizer.   He then joined  Monsieur Hollande – the Socialist Premier – as a pro-business department secretary general.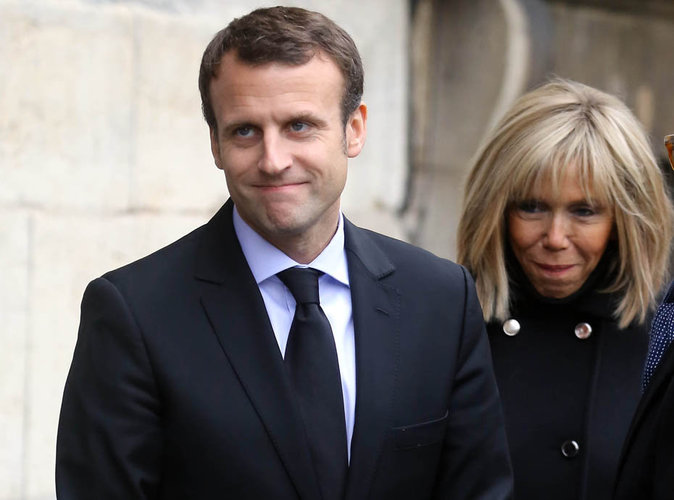 He met his school teacher wife when he was 15 and she was coming up to forty. Unconfirmed persistent  rumours said he was a homosexual. Although distasteful to some, this is not a sin, either socially or political, but could be a reason for the wide gap in their ages.   Although pro-business reformist, many of his actions show that he is firmly on the Left on social issues, including immigration.
Marine Le Pen's populist nationalism has been pursued with an approach that has drawn the support  of many young people in areas that have been devastated by globalisation and its resultant mass unemployment.  She calls for a 'national priority'  for French people in jobs, housing and welfare. The priority she has given to achieving more than a doubling of her 22.5 per cent vote is emphasised by her action of withdrawing temporarily from the leadership of the Front National because, she says, the President must be beyond party politics. This makes it clear that – like de Gaulle – she wants power.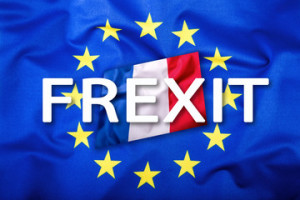 British Democrats recognise that although our own old party regime has only hate for her, successes she makes are to the UK's advantage. She was quick off the mark to extend her support for Britain's Brexit actions. As with the British Democrats Marine Le Pen stands for withdrawal from the Euro. She has made it clear that one of her first actions would be to hold a referendum for the French to decide whether or  not they should accompany Britain by withdrawing from the EU. She wants France to regain border controls and monetary sovereignty and authority over laws.  So do we.
On immigration she stands for automatic expulsion of illegal immigrants and holding a moratorium on present legal immigration. This would be followed by the intake being cut to 10,000 a year. Whether or not her objectives could be achieved (particularly on immigration) depend upon how much the establishment have been curtailed now that its backing from the orthodox old parties politicians was eliminated for the first time in nearly 40 years at the first round of this  important election.