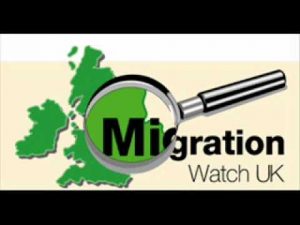 It was reported this week that a hard line plan to curb immigration after Brexit, put forward by the think tank Migration Watch, will be studied by the Home Secretary.
The scheme – under which only highly-skilled workers with well-paid job offers would be allowed into Britain – would aim to slash EU immigration by as much as 80%.  That cap would be raised if necessary to plug skill gaps identified by the Migration Advisory Council, meaning it would be decided by Government – not business.
Migration Watch believes this could cut net migration by 100,000, because 80 per cent of those who came to the UK to work in the last ten years were low-skilled, however, imposing work permits on EU citizens would breach EU free movement rules and almost certainly eject Britain from Europe's single market for goods and services.  Nevertheless, at the weekend Home Secretary Amber Rudd confirmed she was considering work permits, after the idea of an Australian-style points-based system was rejected.
Ms Rudd is expected to be briefed on the plan by Lord Green, Migration Watch's chairman, next week. Whitehall sources have reported that Theresa May was "keen" on it.
Lord Green reported that the Government risked getting "bogged down in a quagmire" if it tried to make immigration concessions for an EU trade deal.  He went on to say, "The UK's service sector will obviously be affected by the loss of an endless supply of cheap labour from Europe. However, the present work force will be here for several years yet so employers will have time to adjust, perhaps by increasing wages and conditions for British workers."
Significantly, Migration Watch had some success in influencing Mrs May's immigration policies when she was Home Secretary.
Its blueprint would offer free movement for EU tourists, students, pensioners and other self-sufficient people as long as that was reciprocated.
A further deep cut to immigration would then be achieved by a much tougher regime against non-EU students who fail to leave at the end of their studies.
Net immigration currently stands at a near-record 327,000 a year. Ms Rudd has accepted the target to reduce that to "tens of thousands" – but warned it would take time.