[tweetthis][/tweetthis]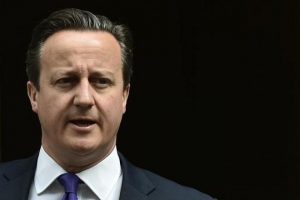 David Cameron today quit as an MP – and is set to make millions in the City.
The former Prime Minister said he had "thought long and hard" over the summer and decided it was impossible to serve as a mere backbencher as he would be "a distraction".
His resignation, with immediate effect, means a by-election in a safe Tory seat of Witney, Oxfordshire. There will be a keenly fought contest among Tories to become the next MP in a seat where the party is impregnable.
[wpdevart_youtube]IvdYopgPbmQ[/wpdevart_youtube]
"I've thought about this long and hard over the summer, and I've decided the right thing to do is stand down as MP for Witney," he told ITV News.
"There'll be a by-election, I'll give the Conservative candidate my full support.
"In my view in modern politics, with the circumstances of my resignation, it isn't really possible to become a proper backbench MP as a former prime minister. Everything you do will become a big distraction and diversion from what the Government needs to do for our country. I don't want to be that distraction."
It is less than two months since Mr Cameron quit as PM in the wake of his crushing EU referendum defeat.
Within minutes of David Cameron announcing he had resigned as an MP, a frenzy of speculation began to mount about his motives.
With @David_Cameron stepping down, will the Give Me Back Elmo Party finally get its first MP? #UKpolitics pic.twitter.com/JFTpnNlijv

— Durruti – Sandstorm.mp3 (@forstudentpower) September 12, 2016
Cameron led us into a referendum he didn't want and lost. He walked away from the country and now he's done the same to his constituents

— Dave Prentis (@DavePrentis) September 12, 2016
Friends say Cameron unhappy at May scrapping his policies & distancing herself from him so obviously. Is that why he's quitting as an MP?

— Nick Robinson (@bbcnickrobinson) September 12, 2016
I bet David Cameron is standing down now because he can't bring himself to vote for May's return of Grammar schools. https://t.co/WzxENOa1y3

— John Prescott (@johnprescott) September 12, 2016
https://twitter.com/SimonNRicketts/status/775339652744175616
Cameron's resignation comes ahead of very critical report into West's Libyan intervention. Brexit will not be his only foreign policy legacy

— Patrick Wintour (@patrickwintour) September 12, 2016
David Cameron on June 21: 'Brits don't quit'
David Cameron on June 24: 'I quit as PM'
David Cameron on September 12: 'I'm quitting as an MP'

— Owen Bennett (@owenjbennett) September 12, 2016