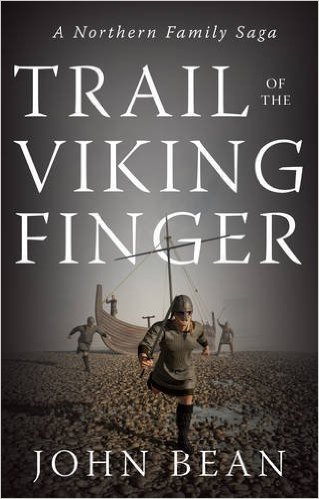 "Looking back it's so bizarre
It runs in the family
All the things we are"
These words of the 1987 hit by the band Level 42 lyrically sum up a common observation; characteristics of both a physical or psychological nature are often seen running in families. It might be bright red hair, an aggressive personality or an aquiline nose. Such characteristics may not be apparent in all siblings of the same generation and even skip one or two generations but "All the things we are" seem to be genetically inherited or acquired in infancy from parental and family influences.
Six years ago the veteran nationalist stalwart and prolific writer John Bean had an unsuccessful operation in hospital for the swollen tendons and inward curving little fingers on both his hands. It is a rare condition which gets worse with advancing age and is recognised as Dupuytrens Contracture.
In 2012 John had his DNA tested by the laboratory of Oxford Ancestry which is run by Professor Bryan Sykes. The result concluded the Y- chromosome which is passed solely along the male line as being of Anglo-Saxon or Danish Viking origin. In an explanatory note it said that 'at the present time it is impossible to distinguish between the DNA of DanishVikings and Anglo-Saxons.'
John had previously carried out extensive research into his family tree tracing forebears back to a Brian Beane born at Saxton in Elmet – near York – around 1570. This research together with the report from the DNA testing formed the template for his latest novel "Trail of the Viking Finger", an historical work of fiction spanning some 900 years based on the discoveries of his own family story.
Although John has a political career spanning some 65 years this is not a political novel but a personal piece of work with members of John's distant family, the Byrnes and latterly the Lawsons cropping up in a timeline of historical incidents each diligently researched, from the Danish Viking sacking of York through the numerous mediaeval wars, an encounter with Lord Digby the Royalist diplomat and adviser in the English Civil War, the beginnings of the Industrial Revolution through to the bloody battles of the First World War.
Traders
The Byrne family were an enterprising, hard working bunch of freeman farmers having risen from the serfdom they endured in Viking days as well as early international traders!
In recent weeks the relationship between the UK and its mainland continental neighbours has been very much at the forefront of the national interest. The leading remainers had suggested some kind of apocalyptic nightmare with all trade between the UK and the surviving EU coming to an abrupt end with years of prolonged negotiations before it could be business as usual. They have portrayed a post Brexit UK as being fragmented, economically ruined with mass unemployment and spiralling costs of living.
This of course is utter nonsense as French, Italian and German carmakers, wine producers and electronics giants need, nay absolutely require, access to the UK market in the same way that 13th century traders were bringing in (to York) "…..wine were coming in from France and cloth, wax and canvas from the Low Countries. Timber and furs came into York from the Baltic. Exports included grain and wool, with a small amount of these coming from the Byrne's farm in Appleton."
It is worth putting the fears promulgated by the Remainers into this context of enduring business between our island and the continent.
Weird medicine
Just as physical traits repeat themselves in the generations of the Byrnes, a family which is always keeping an eye out for opportunities to advance and better themselves, some neat tropes add layer upon layer to the retelling of the family story. For example, feeding a diseased infant a curious mixture of sheep dung wine, rosewater and herbs ignites a family row in the 1740s but this weird homemade cure had been passed down the generations for nearly 800 years along with other herbal remedies such as bathing a new born babe in cow's urine to ward off the pox. Anecdotes are passed down through the generations as naturally as the genes which give rise to red hair and twisted fingers.
England's history is replete with some brutal, harsh and truly terrible events which seem unimaginable to us today with our NHS, our centrally heated homes and supermarket shelves offering everything in abundance. But this is a very recent development and minuscule short time in our nation's long history. The Byrnes were not immune to such horrors as the Black Death which struck in 1349 and halved the population of York in a matter of a few years.  Tragedy strikes across the centuries from murder attempts, financial woes and an elderly lady saving her dear grandchild from a blazing cottage fire and dying in the process and a volcanic eruption 1000 miles away took its toll mostly on farming folk in a forgotten episode of our history.
John does not labour the reader with any pretentious Joycian style prose or lay trails of red herrings. It is a straightforward, easy to read novel which will engage any reader interested in historical fiction. Success and failure, happy births and tragic deaths, heroism and flawed personalities; all appear in the Byrne's chronicle. It may be seen as one man's personal family history but it is very much a broader tale of our nation's story.
Orders
Although the book should be available via any bookshop in the UK, those who would like a signed copy should e-mail the author: johnatjbapr@aol.com.
When ordering from a UK bookshop quote ISBN 178589305X
It is also available from Amazon.
John also wrote a political novel "Blood in the Square" reviewed here by Civil Liberty in 2015