by Anglo Saxon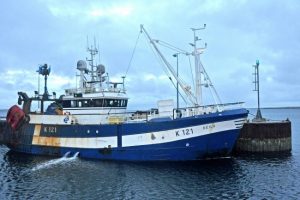 The Government has announced its 2 year notice to leave the London 1964 Fishing Convention, that allows fishing vessels to operate between 6 and 12 miles from each others coastlines, between France, Belgium, Germany, Ireland and the Netherlands.
As we will also be leaving the EU Superstate's Common Fishery Policy, things are looking up for the British fishing industry at last.
The National Federation of Fishermen's Organisation have welcomed these developments and say it will enable Britain to operate a sustainable responsible fishing industry as the EU system has been an ecological disaster.
We nationalists welcome this news as we have advocated taking back control of our seas for many years.