By John Shaw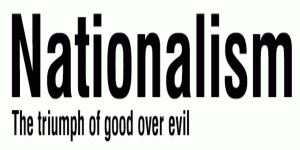 Long standing patriots, having heard it all before can be forgiven periods of total despair as awful political support, caused by an incompetent, biased and hostile media,  guarantees electoral failure.
This party is run by volunteers who take nothing out and only put in time, money and effort.
Determined to avoid the mistakes of the past and with the SNP and UKIP proving that small political parties can rise from humble beginnings to gaining the influence that millions of votes bring, we are determined to make it 'Third Time Lucky' for us nationalist people who have been proved to be right about so much,
all along.
Don't waste your efforts of the past by giving up, just when opinion in our country is turning our way, but join the solid, respectable and genuine British Democratic Party today, and be ready to further the cause when the time is right.