by DAZ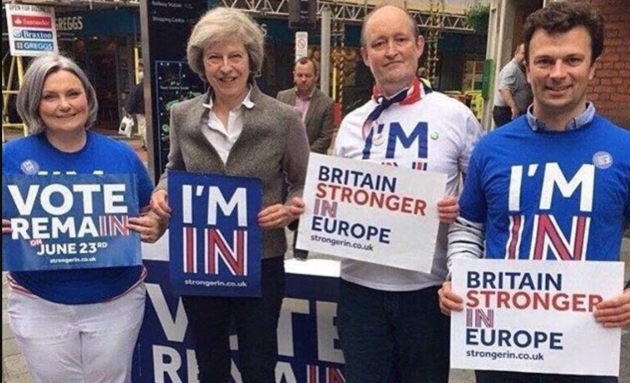 This fiasco was always going to happen when the Tory Party voted for a REMAINER to lead the Party and ultimately take charge of Brexit negotiations.
Following the resignations of David Davis and Boris Johnson from the Cabinet it was reported that Chris Green PPS to Dept. of Transport has also resigned together with two Tory Vice Chairs, Ben Bradley and Maria Caulfield.
It has now been reported that the Tory's are bleeding support to UKIP and that the UKIP Leader, Gerard Batten has written to Theresa may asking her to resign,
MP, Andrea Jenkyns has said she submitted a letter of 'no confidence' in Theresa May to the 1922 committee.
A recent poll suggests that 64% of the British people don't trust Theresa May to run 'Brexit', that's up 31% since March 2017.
If there is any doubt that Theresa May's 'Third Way Plan', agreed at Chequers last Friday, is a sell out to the 17 million people who voted to leave the EU ask yourself why Vince Cable and Anna Soubry  are both heaping congratulations on her new plan.
Polls now suggest that Labour have moved ahead following the publication of Theresa May's new plans for Brexit.
Theresa May has now got four senior positions in her cabinet filled with MPs who supported the remain campaign, Phillip Hammond, Savid Javid, Chris Hunt and  Dominic Raab and is in a strong position to force through a SOFT Brexit, provided she can muster up sufficient support from the Liberal and labour Parties.
Theresa May's aids are presently in discussion with MPs from other parties in order to drum up support for her 'Third Way Plan'