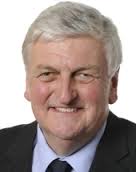 Dear fellow Nationalist
As you might have heard, I have been conscripted …..sorry elected….  as Chairman by the unanimous decision of my colleagues on the new National Executive Council. For a nano-second I might have thought that my colleagues were overwhelmed by my oratorical skills, the depth of my political insight or at least by my film star good looks and trim outline. However, realism is an admirable rescuer from our vanity; the explanation was much more prosaic.
You will know that I did not seek this position. One feature of my tenure of office will distinguish me from some others, though not from my two predecessors. I shall not try to marginalise, discredit and drive out potential rivals. I shall provide them with sound advice and genuine encouragement. Service within the Nationalist Movement must be seen as a  duty and a privilege and not as a right to be defended. I believe that that was the view of my two predecessors and it is my view.
I do have some ideas that are novel by Nationalist standards.
We have spoken at length to the indigenous population about the threat to our identity posed by the presence of unassimilable Third World immigrants and their descendants. They doubtless have many admirable qualities too numerous to list but assimilability is not one of them.
Talking about people rather than to them can, all too easily, be misrepresented by our opponents, as disregard, contempt and even hatred.
I believe that we must address that Third World population in our midst, directly, with a respect that has so far been withheld  from them by the Political Class. We must treat their ethnic origins and cultural and religious heritage as an indelible core that deserves to be seen as their essence. Only when they are persuaded to reconnect with their origins, will they ever consider re-investing themselves in their countries and continents of origin. Their origins cannot be painted out and overprinted with the words, "British Citizen" and nor should they.
We have presented our policies to the British electorate in a Nationalism-lite version. This was seen at the 2010 General Election to be almost identical to the message of the pseudo-Nationalist UKIP. This was so much so that, at that election, the average Nationalist vote was almost identical with that of UKIP – our average vote was just eight votes higher.
By the 2015 elections, we were still seen as identical to UKIP but, compared with them, unelectable. My colleague, Dr. James Lewthwaite, saw firm evidence of this. His nomination forms were signed by people who said, "Yes we're with you; we're voting UKIP". His protestations that we were not UKIP were ignored because they complicated the picture.
People reading our Policy Statement will see immediately the differences between our principles and their fudge on immigration and ethnicity. However, our Policy Statement is read only by existing enthusiasts for ethno-Nationalism.
Our interventionist economic policy and concern for the plight of  our poor and disadvantaged, contrasts with UKIP's Globalism and disregard for its victims.
Between elections, I believe that we must produce leaflets with a deeper subtext than just policy headlines.  They must enlarge on the principles on which our policies are based. That subtext will not be read by the casual recipient of our material, even if they are supportive of our policies. However, it will be read by potential members, as well as by thinking but uncommitted members of the public.
The message that we must repeat interminably is that the role of nurture in the shaping of humanity has been monstrously exaggerated by the Political Class, the media, government policy makers and academia. This has been the result of the influence of Franz Boas and his devilish servant Margaret Mead. Margaret Mead's oft-quoted boast  that enormous change can be effected by a dedicated small band of people has been shown to be horribly prophetic. The role of nature has not so much been diminished, as it has been removed from the picture altogether.
We must replace Franz Boas's and the Political Class's lie with our truth – that heredity establishes the parameters, within which upbringing has a limited and superficial role. That truth must be spread to the general public  but selected members of the Political Class's auxiliaries – in the government administration, academia, the media – must also be targeted. One lesson that I learnt from the EU was that careerist members of the administration were susceptible to carefully contrived snippets of influence.
Distinctive peoples are not the product of distinctive cultures; distinctive cultures are ultimately the product of distinctive peoples. If you try to replace unborn British children with Third World immigrants, you will not turn those immigrants into substitute Britons. You will turn more and more parts of Britain into the Third World.
Indeed, we in the wider Nationalist Movement – many not members of any party – must conduct a War of Ideas. We must have an ambition of being  a contrasting Margaret-Mead-like small group of people effecting enormous change.
We must start now in preparing for two events: the local government elections next year; and the EU referendum. In 1975 Nationalists were the only activists fighting for a 'No' vote in most constituencies.
Yours sincerely
Andrew Brons