by Leicestershire Correspondent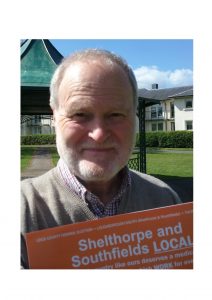 Result from Loughborough South (Leicestershire County Council):
Conservative – 1329 votes
Labour – 1107
Lib Dem – 105
Green – 101
British Democrats (Kevan Stafford) -30
Also, 145 UKIP councillors defending their seats in local elections last week were beaten, although the party did pick up one seat in Burnley. In Lincolnshire, where Paul Nuttall is expected to stand in the general election in Boston and Skegness, UKIP went from being the official opposition to having no seats at all as the Tories gained 23 seats. Moreover, in a bad night for UKIP they also lost all  of their nine seats in Essex, just four years they gained 27% of the vote.