by DAZ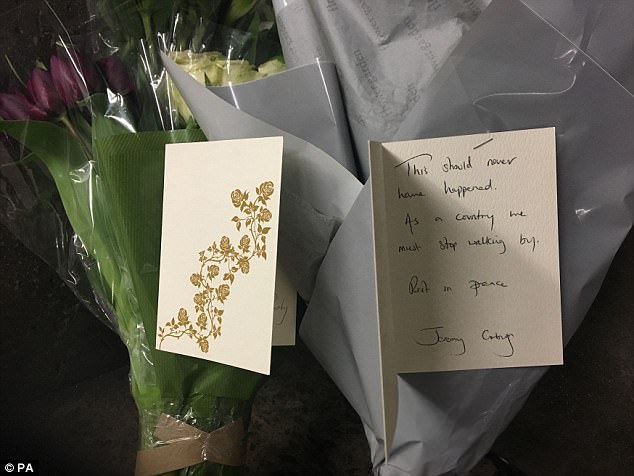 The Labour Party and particularly Jeremy Corbyn have tried to make political capital out of a homeless man who was found dead at Westminster tube station last week.  Much of the Labour Party and media rhetoric was directed at the government and social services for failing to provide sufficient homes for these poor homeless people.
Some of the media reporting from last week:
Man found in Westminster Tube station named as Marcos Amaral Gourgel
Jeremy Corbyn's office said they knew the man, but they did not name him
Jeremy Corbyn laid flowers at the site where homeless man died.
Staff at The Connection Charity [1] said they had been helping him try to find a job and he had submitted an application form last week – hoping to become a waiter.
It would appear that Jeremy Corbyn, the Labour Party and the Media have shot themselves in the foot big time since it is now being reported the homeless man had been jailed for sexually abusing a child and deported in 2014.  He was again found to be in the country illegally and deported in 2016.
Some of the Media reporting this week:
Portuguese government confirms the Angolan with Portuguese nationality was deported from the UK in 2014 and 2016
Correio da Manha newspaper claims he was jailed for sexually abusing a child
The man, was a regular at an emergency shelter run by central London homelessness charity The Connection.
The question of how he managed to enter the country after being kicked out twice in 2014 and again in 2016 needs to be explained by our 'Border Force'.
The question of how he could submit a job application without a 'National Insurance Number' and permanent address, with the help of the The Connection Charity [1], needs some explanation.  Additionally, why the charity has been feeding and assisting an illegal immigrant also needs some clarification.
[1] The Connection at St Martin's – homeless charity in London