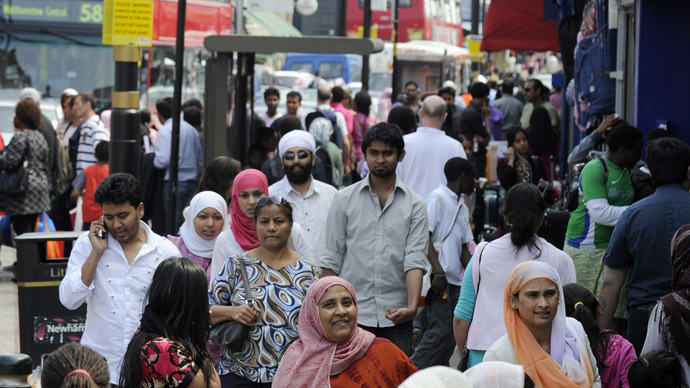 Overall, one in eight of people residing in Britain were born abroad last year – an increased from one in 11 in 2004.
Figures released by the Office for National Statistics show Poland have now overtaken India as the most common non-UK country of birth for people in the UK.
Speaking following the release of the figures Nicola White from the ONS said: "Net migration remains at record levels although the recent trend is broadly flat.
"The influx of Romanians and Bulgarians has also reached a new high, although that's off-set by falls in non-EU immigration and from other central and eastern European countries.
"Work remains the main reason for migration, followed by study which has seen a significant fall in the number of people coming to the UK for education.
"It's important to remember that these figures only go up to the end of March and do not cover the period following the UK's vote to leave the European Union."
Lord Green from Migration Watch said: "The Brexit negotiations must achieve a significant reduction of EU migration and very firm action is needed against overstaying students from outside the EU."
Carolyn Harris, Labour's Shadow Home Office minister, told the BBC: "These figures are a reminder of Theresa May's failings as homes secretary.  Once again, the Tory promise on immigration lies in tatters and net migration remains more than three times their target."
An LBC radio listener rang in to claim than Britain is "just throwing away its heritage" following the broadcast of the latest immigration statistics.
Paul from Liverpool reacted angrily to the news, telling LBC presenter Ian Collins: "I think we are just throwing our heritage away.
"We've been privileged to have been brought up in the greatest country that has ever existed.
"We have shaped the whole world. We gave the world the English language, we gave it the King James Bible and we gave it Shakespeare.
"Everything that is good in this world came out of our country."
"It has been an enormous privilege being raised in this country and we are just throwing it away.
"The people who come here are not part of that heritage… and they are going to impose their way of life upon us."
Do you believe we are throwing away our heritage?  If so please come and join us, together we can make a difference.