by Anglo Saxon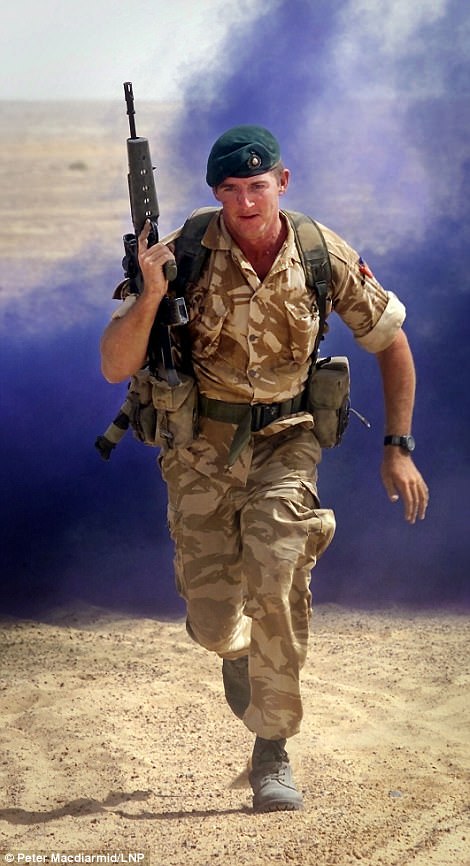 Sgt Blackman's life sentence was the first time a soldier had ever been convicted of murder for shooting an enemy on the battlefield.
Sgt Blackman, known as Marine A in his military trial, had his sentence for killing a Taliban fighter slashed by the Appeal Court last month, when five judges reduced his conviction from murder to manslaughter on the basis of diminished responsibility as he had been suffering combat stress.  They cut his sentence to seven years, paving the way for his release today – having served half that time.
The campaign for justice was led by his wife Clair and supported by MPs including ex-Army officer Richard Drax.
The Tory MP, who led the campaign in the Commons, said: 'Al Blackman's release is the result of a wonderful team effort by those who wanted justice for a Royal Marine caught up in extraordinary circumstances, while fighting in some of the toughest conditions imaginable against a ruthless and determined enemy. While Mr Blackman's exemplary military record was brought into question on one occasion, there is no doubt in my mind that he is a good man who found himself at the end of his tether.
The Military Court was very quick to charge and convict 'one of their own' presumably to placate the liberal political brigade who were baying for his head.  They do not appear to have taken the time to consider all the circumstances of the 'battle field' conditions which apparently stress out most soldiers leading to decisions being taken which do not appear rational to those who have never experienced such conditions.  Additionally, they seem to have ignored the fact that the Taliban fighter was already mortally wounded before he was shot. 
The British Democrats are pleased to see that Sgt Alexander Blackman is now free and wish him and his wife Clair all the very best for the future.