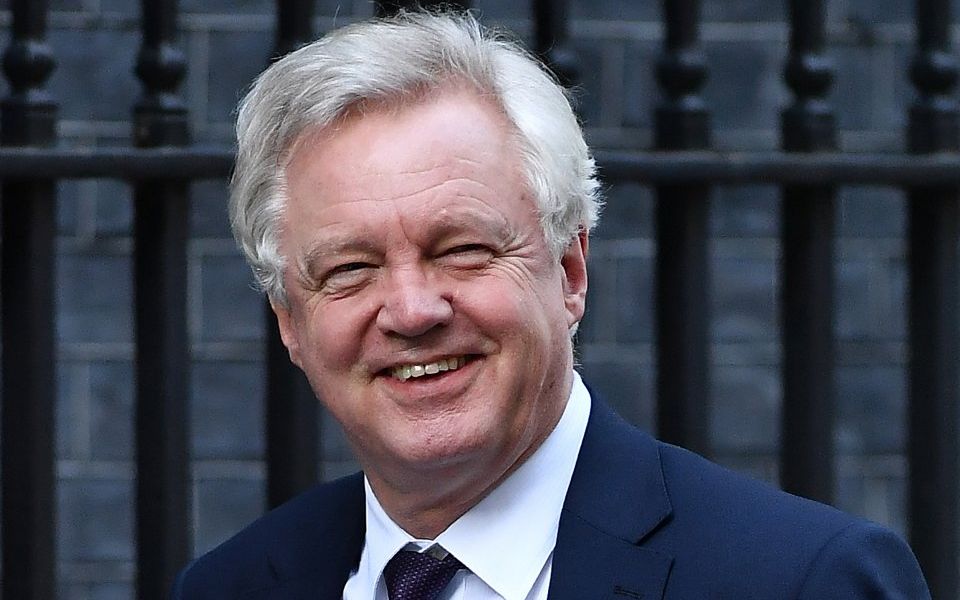 David Davis, the Brexit secretary,  resigned from his cabinet post last night which is sure to throw on-going Brexit negotiations with the EU into chaos.
Mr Davis quit the government and told the PM that her policies could leave the UK in a 'weak and inescapable' negotiating position, two days after the cabinet had finally agreed a plan for Britain's departure from the European Union.
Two junior ministers in the Brexit department, Steve Baker and Suella Braverman, were also reported to have quit the government last night amid speculation that further Cabinet ministers would follow Mr Davis to the exit.
It was reported by colleagues that Mr Davis 'decided he couldn't sell out his own country'.
Jacob Rees-Mogg said he would oppose Mrs May's Brexit proposals and he and many other Tory MPs praised Mr David Davis last night.
Foreign Secretary Boris Johnson abandoned any principles he ever had and backed the proposals at Chequers despite claiming that defending the plans was like 'polishing a t***' during the meeting.
Michael Grove and Liam Fox have also decided to bury their principals and  both were busy on the media yesterday (Sunday) defending the Theresa May Brexit plan.
It is still unclear what decision if Andrea Leadsom will follow David Davis to the back benches.  An avalanche of departures would surely trigger a leadership contest in the Tory party.
To put it simply, if the Prime Minister cannot unite her Cabinet and convince them over the Brexit negotiations, she has no chance of getting the EU to agree to the terms.
This moment had to come when the Tory Party put a remainer in charge of Brexit. 
Theresa May has been pushing forward her latest Brexit plan as an 'agreed cabinet plan'.  Judging from the feedback from ministers it must have been agreed with the narrowest of majorities.