by Admin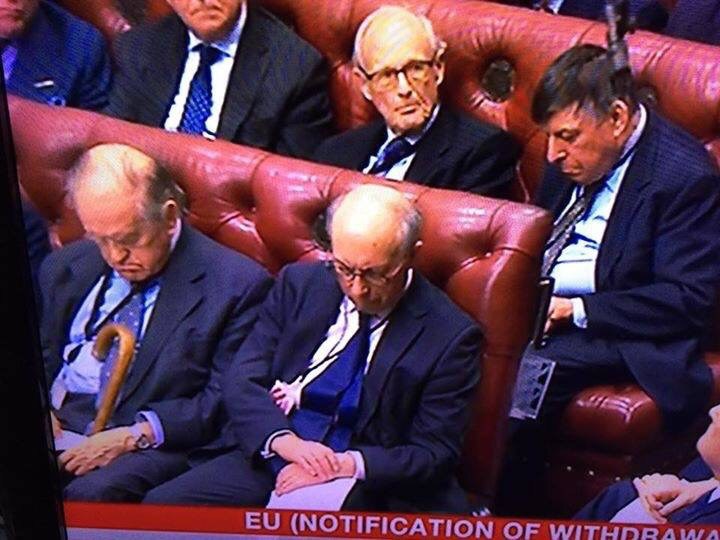 The House of Lords is presently debating the Article 50 Bill and are all that stand in the way of the bill becoming law in time for the government to trigger article 50 by the end of March.
Sadly, too many members of the Lords are not interested in the order of the day but rather to regularly take their seats, and pick up the very lucrative daily allowance.
The picture says it all and begs the question, why are we tax payers funding these unelected clowns who are intent on undermining our democracy?