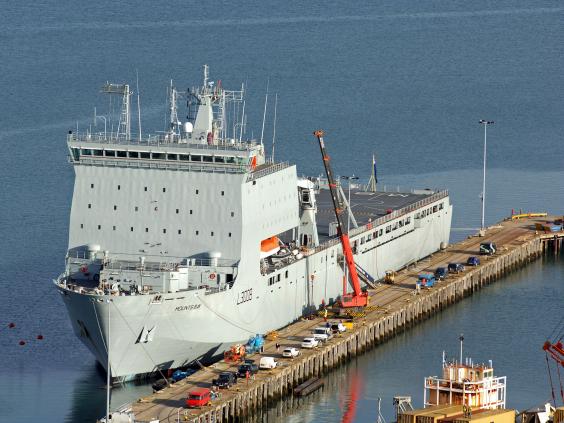 A number of newspapers took David Cameron at his word and published reports about how Britain would be supplying ships and helping Nato and the EU to turn migrants back before they could enter the Greek islands.
It has since turned out that David Cameron has either a very shallow understanding of the Nato/EU involvement in the Aegean Sea exercise or is being very economical with the truth when he briefed the British media and people on the situation.
Cameron's description of the Nato mission's work, which he said would help "smash" trafficking gangs that help migrants cross the Aegean, seems to have been contradicted – by Nato itself – after its Secretary General said the ships won't be turning around, or even intercepting, any boats.
"The purpose of Nato's deployment is not to stop or push back migrant boats," Jens Stoltenberg said in a statement.
A Government statement released today says that Nato forces will inform the Turkish Coast Guard of any migrant boats they detect and will leave it up to the Turkish Coast Guard to intercept / stop them.
It should be noted that the Turkish Coast Guard have no jurisdiction outside Turkish territorial waters.
Mr Cameron also said we are not part of the Schengen Agreement and migrants entering Europe via this route could not enter Britain.
He has obviously not considered what may happen when these migrants are granted asylum and EU citizenship by the other 27 EU Countries. Although we are not part of the Schengen Agreement we are a member of the EU and as such must allow EU citizens to freely enter Britain.
There are presently 128,000 EU citizens living in the UK who were not born in Europe.
The only way we can have full control of our borders is to vote LEAVE in the forthcoming referendum.